Just a wee bit late (0230 at time of writing) on my look back over the last twelve months – y'know, in an attempt to eat up some time while not much else is going on.  How did I spent my NYE?  At the moment the clocks struck midnight, I was putting a bullet into the head of a Super Mutant in West Virginia.
Yeah, I bought Fallout 76. :-0
Anyway, review of 2018 (looks back through blog for template) and no Flo & Joan song this time.  How was 2018?  A bell curve I think.
Started off low, rose up, peaked just before summer and then slowly declined and mood is kinda where it was this time last year.  Though there's always the chance it's just this time of year rather than anything particularly bad in December.  I've been trying to rack my brains to sum up this year in one word and the best choice is "the Year of Realignment".  I think that I've shifted some loyalties, prioritising different relationships according to need and desire.  I've shifted posture at work to be more ingratiating (within limits) and also reined back a little in allowing other ideas to be considered.  It's not a retreat, more like redeployment.
World events – I'm having a hard time envisaging anything of an optimistic future.  The constant sabre-rattling, the lunatics are still in charge of the asylum and there's a dangerous whiff of nihilism about everything.  Ten years after the 2008 financial crash and we're allegedly out of austerity (yeah right) but there's no bright future on the horizon.  One cause for optimism on a more selfish note, is that the baby boomers are finally on their way out.  The last of them are hitting their sixties now which means they cannot dominate political or social life any more.  It's time for us Generation Xers to make our mark on the world and shape it for the next generation.  I think it'll be a more defined partnership with Gen Y/Millennials rather than the antagonisms between the last two generations.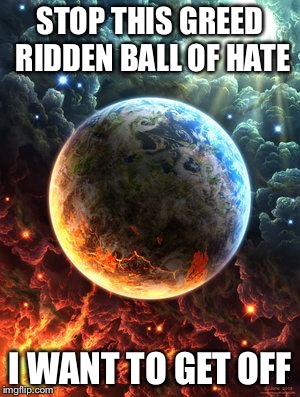 Travel – I think down on last year.  No new countries visited, sadly but I've been planning my grand tour for next year.  However, I did go to Bath and Southampton for the first time in September and November and went down to Swansea a fair few times.  Also went to Manchester, Nottingham and of course, Brussels.
Personal Life – down on last year I think.  Part of me wants to blame the summer that never ended aka the heatwave which just saw everyone wilt for a few months.  And it never really got back into the stride of things.  There's also been a couple of rifts which have had invariable fallout.  Griffin Games of course returned in September which was nice.  A few of my single friends have been all partnered up this year so they've been around less.  But as alluded to before, I've been realigning myself accordingly.
Vices – I did Stoptober again and overindulged in December, especially with Chris Y, the Gamers and RR.  Lost a little weight though – not that much but enough to make me smile.
Love Life – More elusive than Bigfoot.  Not been a good year.
Ailments – Achilles is a bit annoying, had a couple of fungal infections on the back of my knees inside the joint (essentially athlete's foot but there) and left arm aches when bad video game posturing seeps in.  And of course the manful in February during the move.  But other than the niggling issues, it's been ok on that score.
Gaming – Spent a good chunk of the year stuck on Fallout 4 though did get drawn back into GTA with the release of the Night Life expansion and Battlefront 2 as I finally learned how not to suck.  Bought a few new games in the past couple of months – Far Cry 4, Far Cry Primal, Civ VI, Beyond Earth: Rising Tide and have my eye on Resident Evil 2 remastered for next year.  And Red Dead Redemption 2, of course.  On the board gaming front, my two favourite purchases have been Fallout & 7 Wonders Armada.  Still yet to try Betrayal Legacy but we'll get that set up shortly.
Music – For the third year in a row, Sleepwalking by the Chaingang of 1974 was my most played track on iTunes but in the last six months, Desire (Gryffin Remix by Years & Years, Love Me Again by John Newman & La Serenissima by the Freemasons have been receiving a lot of repeat airplay.  Also been listening to the Classical music stations from Fallout 4 & Fallout 76 via the magic of YouTube.
The other good thing to happen just last month (I.e. December as it's now 01/01/19) was Apple finally released the rest of the Star Wars expanded universe novels on iBooks so I can finish off my collection and take the hard copies off of my shelf.